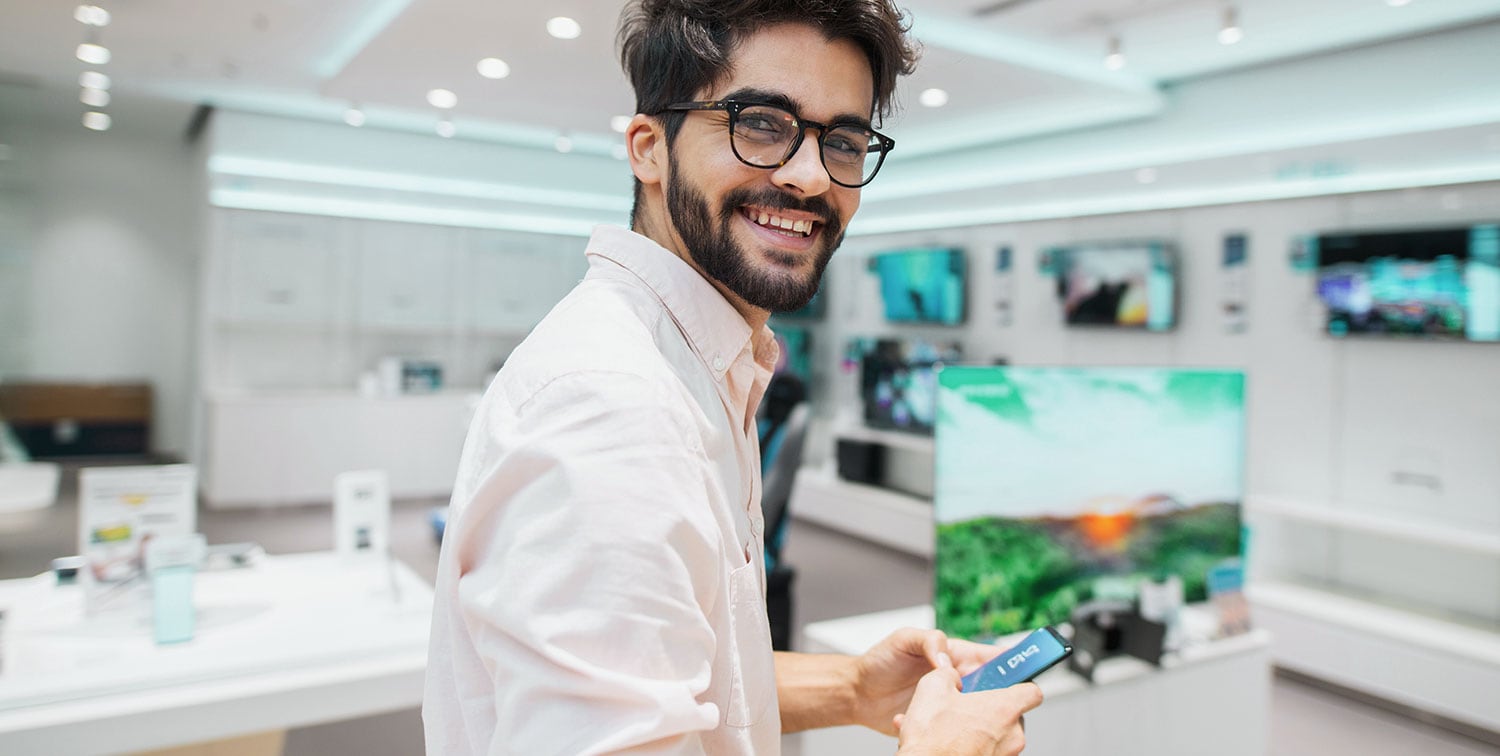 Ihre Karriere bei ESECO
ESECO sucht neue Mitarbeiter:innen!
ESECO sucht neue Mitarbeiter:innen!
Bei Interesse an oder Fragen zu unseren Stellenangeboten schreiben Sie bitte an bewerbung@eseco.at.
ESECO has open positions!
For applications or inquiries about our open positions please write us at bewerbung@eseco.at.
Als Kundendienstnetzwerk für verschiedene technische Geräte versteht sich ESECO als Informationsdrehscheibe zwischen Reparaturwerkstätten, Geräteherstellern und diverser Handelsstrukturen. In dieser Funktion sind wir Marktführer in Österreich und organisieren Serviceprozesse, vorwiegend im Bereich von Garantie- und Gewährleistungsreparaturen für Haushaltsgeräte.
Junior Softwareentwickler:in (w/m/x)
Heimarbeitsplatz in Österreich
Teilzeit (20 Wochenstunden)
Ihr Verantwortungsbereich
Erweiterung des internen Auftragsverwaltungssystems um zusätzliche Anbindungen an Fremdsysteme
Erneuerung bestehender Funktionen für eine höhere Benutzerfreundlichkeit und Zuverlässigkeit
Unterstützung beim Anforderungsmanagement und Support, in enger Zusammenarbeit mit den unternehmensinternen Anwender:innen und unseren Software- und IT-Lieferanten
Konzeption und Umsetzung neuer Projekte
Beständige Verbesserung von Zuverlässigkeit, Sicherheit und Datenschutz
Ihr Profil
Sie haben bereits erste Berufserfahrung in der Softwareentwicklung oder eine abgeschlossene facheinschlägige Ausbildung
Gutes Englisch in Wort und Schrift
Erfahrung mit folgenden oder ähnlichen Technologien wünschenswert: Go, SQL, .Net, TypeScript, HTML, CSS, Delphi, Prometheus, Ansible
Unser Angebot an Sie
100% Work-from-Home
Flexible Arbeitszeit
Mentoring vom ersten Tag an
Nehmen Sie in einem kleinen Unternehmen Einfluss auf alle Aspekte des Gesamtsystems
Stabilität in einem wachsenden Unternehmen: Wir bieten einen langfristigen Arbeitsplatz
Familiäres Arbeitsklima: Das bedeutet neben einem vertrauensvollen, freundschaftlichen Umgang im Team auch die Bereitschaft, alle Anforderungen im privaten Umfeld von Familie/Kinder/Pflege bestmöglich zu berücksichtigen.
Für diese Position gilt ein Mindestgehalt von € 2.139,00 Brutto/Monat für Vollzeit (38,5 h/wk). Abhängig von Ihrer Qualifikation und Erfahrung besteht die Bereitschaft zur Überzahlung.
Junior Software Developer (f/m/x)
Remote within Austria
Part-Time (20 hr/wk)
Your responsibilities
Extending the internal service order management system with connections to new third-party systems
Renewing existing functionality for improved usability and reliability
Assisting in the requirements engineering and support, in close cooperation with our in-house users and our software and IT providers
Design and development of new projects
Continuous improvement of reliability, security and data protection
Your qualifications
Some professional experience as a software developer, or an education in software development.
Fluent spoken and written English
Some proficiency in German is a bonus
You have worked with these or similar technologies in the past: Go, SQL, .Net, TypeScript, HTML, CSS, Delphi, Prometheus, Ansible
What we offer
100% Work-from-Home
Flexible work hours
Mentoring from day one
Influence all aspects of our system in a small team
Stability in a growing business: We offer long-term employment
Familial working atmosphere: Besides a trusting a friendly climate this also means helping you to reconcile the responsibilities of your private life like family, children or care-taking duties.
For this position the minimum salary is € 2,139.00 gross per month for full-time (38.5 h/wk). Depending on your qualifications and experience we are willing to excess pay.